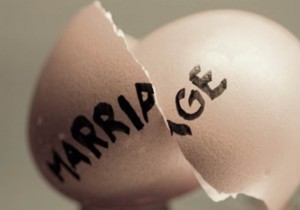 If you are a spouse of a current or former Mary Kay consultant or Sales Director and feeling that you are alone and suffering in silence, you need to know this: You are not alone.
There are thousands of men who have watched their wives enter the "pink fog" of Mary Kay (and, in many cases, never return) who have likely felt they have had nowhere to turn.
Many husbands have watched their life partners get seduced by Mary Kay's predatory sales tactics, watched helplessly as their finances were ruined (sometimes behind their backs), and saw their families and their marriages get ruined.
No matter where you are in your marriage–whether it survives or, like so many others, whether Mary Kay has helped destroy it, F.A.C.E.S. was launched to provide you with a place to get information, share your story to help others, as well as to learn from others.
As a husband, you may have the feeling that your spouse has been manipulated.
The sad truth is: She has been manipulated. Worse yet, she may still be being manipulated and you're in the midst of your own personal Mary Kay nightmare.
Unfortunately, as a husband, although you never signed up with Mary Kay, you might have been manipulated as well–and that is by design.
May Kay has had a 50-year history and billions of dollars of revenue to perfect its ways to lure and seduce women into believing they can spend their way rich. Often, that is done at the expense of their finances, their families, and their marriages.
The fact is, while some survive, others do not.
If you are a husband of a current or former Mary Kay consultant or Sales Director who has felt like you're alone, caught up in this nightmare called Mary Kay Cosmetics, hopefully, you'll find some solace on these pages as you realize you are not alone.
Related:
Here are a few of the scripts that Mary Kay's sales force are trained on to use on their victims (and their husbands) to overcome husband's objections and to get them to part with their (and your) money:
Some of Mary Kay's recruiting tactics are more subtle [emphasis added]:
Explain to your husband that you want to purchase a starter kit so that you can begin buying your products wholesale. Then tell him that you're also interested in the business opportunity, so after you buy your kit, you'd like him to come to orientation with you and get his opinion of the business as well. Then when you come to orientation with my director, both you and he can hear a lot more and decide how much you want to do with the business end of it. Do you think he will agree to that?
And…
Would you agree with me that our husband's are usually supportive of our decisions once they know it is important to us? Just let him know this is important to you. (set a time to call her back)
Others suggest using a stronger, more provocative approach [emphasis added]:
"I want to talk it over with my Husband."

I certainly can understand that! It means so much to have your husband understand the marketing program, because then you are sure to have his support! Tell me this, if he decides for you that this is something you should do, how would you feel about it? Then let's fill out the paperwork, get your check and all done, then I will hold it for a day, until you have had time to talk to him. I'll bet with your charm, you usually can persuade him to your way of thinking, right? OR I certainly can understand that! Tell me, does he usually support you in whatever you want to do? How would it be if I stop over and give him the facts. He may have questions that you haven't thought of that I could answer for him.
Another Mary Kay consultant training document uses a slightly different approach [emphasis added]:
Objection: "My husband won't let me do MK." Share that there are a gazillion stories of successful MK women whose husbands were not supportive in the beginning. But we know that most men love Money! Let's first decide if this is something you want to do, then your 1st big sell is to sell your dream to him tonight." Give her the Consider the Possibilities tape. Try to watch it with her if you can – it's only 14 minutes!! Answer her questions/objections right then.
Related: