The Husband Unawareness Plan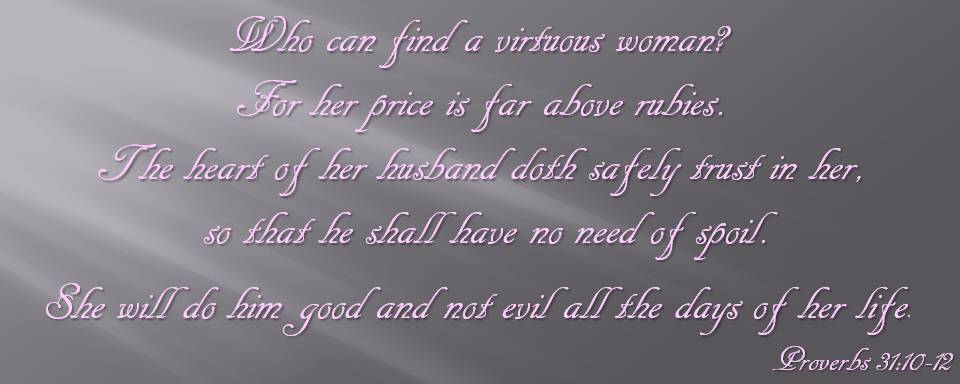 If your spouse were to come to you one day and tell you that she was buying something from a company that wants her to lie to you from the start, what would you think about that company?
One of the most insidious tactics that predatory cult-like organizations use is the separating their targets from their families and loved ones. In this regard, the tactics used by those within Mary Kay are no different than other cultic organizations.
For a company that touts "God First, Family Second and Mary Kay Third," all-too-often, Mary Kay's Directors and National Sales Directors teach their consultants how to deceive others.
In many cases, the deception begins with the family members–and, most importantly, spouses..
Women who become consultants with Mary Kay Cosmetics are often immediately indoctrinated to not include their spouses in basic decision making.
The most common phrases May Kay's predators use to ease their way into having their targets deceive their spouses start out with more innocent-sounding questions like this:
"It's better to ask for forgiveness than permission."
"Would you tell him about every $100 you spend at the grocery store?"
"Would he tell you about every $100 he spends at Home Depot?"
Then, it gets worse as soon as they become consultants and start their training.
As soon as they become Mary Kay consultants, women are often taught how to lead their retail customers on how to deceive their husbands with something called The Husband Unawareness Plan.
Unfortunately, it is not isolated either. The Husband Unawareness Plan is taught all over the nation.
Below are quotes from documents (go to links) from different parts of the country, used by different levels of Mary Kay's sales force to train Mary Kay Consultants on how to promote deception through the Husband Unawareness Plan.
Here is how one Mary Kay Director in Texas trains her consultants on the Husband Unawareness Plan [emphasis added]:
We need customers! When you fall in love with the product today, and notice I said "when," you can become one of my customers!I give great customer service!In fact, everything you try today I have in stock. And, for your shopping convenience, I accept Mastercard, Visa, Discover or American Express. If you are a student, I accept your Mom or your Dad's Mastercard, Visa, Discover or American Express. I also accept cash, check, any combination of the above, and payment plans (only if you have a STAR inventory). And, if you are married, I operate on the Husband Unawareness Program (which is a little over here, a little over there, and then you smuggle it in pieces)!
From a Michigan National Sales Director's training script [emphasis added]:
The different ways to get your Mary Kay products. Mastercard, Visa, Discover, Cash, Personal Check or the "He'll never know" or the "Husband Unawareness" plan. A little cash, a little check, a little M/C, a little Visa!
In Oklahoma, once a consultant "debuts," she is given her "debut checklist" which includes telling her customers about the Husband Unawareness Plan [emphasis added]:
Step 7: When you get to the "Mary Kay Most Popular Sets page" (towards the end) then do the Roll up bag close. (This is when you mention HUP Plan – Husband Unawareness Plan – for your shopping convenience you can use Visa, MC, Discover, Checkor Cash…or a little bit of each so your husband doesn't find it) SMILE!!
From a National Sales Director in Iowa [see page three]:
Please know that anything you buy today you can take home today because I have everything here with me. Also, you can pay for it using check, credit, cash or you can use the husband unawareness plan which is a little bit of each! And, right now I am going to teach what the best deals are…
A Mary Kay "Executive Senior Cadillac Sales Director" in Oregon provides the Husband Unawareness Plan in her Skin Care Class Outline Instructor's Guide [emphasis added]:
If you do wish to shop for things today I want you to know that I accept CASH, Check, VISA, Mastercard, Discover, American Express. I also do interest free payment plans and the husband unawareness program or otherwise known as very creative financing; a little cash, a little on a check and a little on a card. No one will know the total.
In Massachusetts, a National Sales Director provides training on the Husband Unawareness Plan in her "table close" [emphasis added]:
THE TABLE CLOSE at the end of the class presentation: "You know, I was serious when I said before that if you love & want this product, I will bend over backwards to help you find a way to get it! I take cash, checks, postdated checks, MC, Visa & Discover cards. You can even use the "Husband Unawareness Plan", which is a little bit on each! And for sharing your color consultation with 3 friends, you can even earn free product!
In rural Wisconsin, one Sales Director built the Husband Unawareness Plan into her "Time Wise Skin Care Class Script" [emphasis added]:
So, tonight I am going to pamper you and we'll make you over and at the end, I want you to tell me how I can best help you as your consultant. I want you to have a great time and please don't feel like you are obligated to buy anything. However, if you are tempted, I do have inventory here, and I always take MC, Visa, Discover, checks, cash, payment plan, or husband unawareness program where he'll never know what you spent on your MK!
Another Time Wise Skin Care Class script, used by an Executive Senior Cadillac Director, also describes the Husband Unawareness plan [emphasis added]:
"I don't want you to feel any obligation to buy anything tonight. This is a fun night out, and ____________ is getting credit for just you being here, so unfold your arms, let your hair down and just have fun. However, if you do want to purchase something tonight, I have brought some products with me, and I always take MasterCard, VISA, Discover, personal check, payment plan, and even a Husband Unawareness Plan that is so neat because they won't even know what you spent on your MK."
One "Class Close" training document provided by a Mary Kay Sales Director in Alabama is credited to a Pink Cadillac Senior Sales Director in Osprey, Florida:
"Now I would like to talk to each of you individually to help you get what you want. Remember my payment plans that I explained in the beginning…I take check, cash, MasterCard, Visa, Discover and American Express. My two payment plans are the husband unawareness plan…a little of each I just mentioned or my hold and fold plan where you can split your payment into 3 different ways. One third will be for today and the other two thirds are for your next two paydays….
In Illinois, the Husband Unawareness Plan is included in this "6 Secrets to Success as a New Beauty Consultant" for new Mary Kay consultants [emphasis added]:
"Now we have come to my favorite part of the party. This is where you get to find out how to take home these fabulous Mary Kay Products! It's called The Beauty Essentials Travel Roll-up Bag Set and it's in the gorgeous Travel Roll-up Bag! OH and before I forget, let me tell you that I accept MasterCard, Visa, Discover, check or cash. We can even talk about a payment plan or the "husband unawareness plan" during our individual consultation in a few minutes! "
In one exuberant skin-care class script "Straight from Seminar," the Husband Unawareness Plan is described as one of several options [emphasis added]:
For your very own travel roll-up, there are five ways to pay:
The first would could be by cash or check.
The second way is Visa, MasterCard, Discover. A friend of mine says, "If you don't have money, there's always plastic!"
The third way is the career woman plan: write a check (or charge) half the amount tonight and write a second check for the reamining half to be deposited in the next week or two.
There is also creative financing… some cash, some check, some from the credit card. (Also referred to by some as the "husband unawareness plan".)
Finally, there's the smart way! Start with the set combination of your choice, set your check-up facial date up, and simply share that appointment with a few friends and get products at a discount. Isn't that great?
One Mary Kay training document [a "table close"], after describing the Husband Unawareness Plan, even goes so far as to lure women into buying Mary Kay products by injecting their husband's possible spending habits into the sales pitch [emphasis added]:
Now let's look at the sales in the pink box. Mary Kay lets me take cash, check, plastic, and the husband unawareness plan (a little here, a little there)…. Now, I'm going to take all the guilt away from you tonight. I know you have all had your husband come home from Best Buy/Cabella's/Home Depot/Gamestop and said "Honey! We really need it and it was on sale for $5,000 and they are bringing it in right now!!" (Nod your head, raise your hand) OK, so this is no big deal because LADIES, WHEN YOU DECIDE YOU DESERVE IT, (quietly, nod your head) BECAUSE YOU DO, then you will go home with your roll up bag and be able to feel confident and great about yourself everyday and be able to transfer that to all the important people in your life. I'm here to help you get what you deserve. OK? Great!
Read more about the Husband Unawareness Plan: