The Art of the Con: Mary Kay Manipulation & How Pink Predators Get Away With It
As tens of thousands of (mostly) women come and go within the pink pyramid of Mary Kay Cosmetics every year, many losing hundreds and thousands of dollars, it is sometimes surprising how little light has been shed on the pink predators and their manipulative tactics.
Surprising, that is, until you realize that ensuring victims stay silent is also part of the Mary Kay manipulation.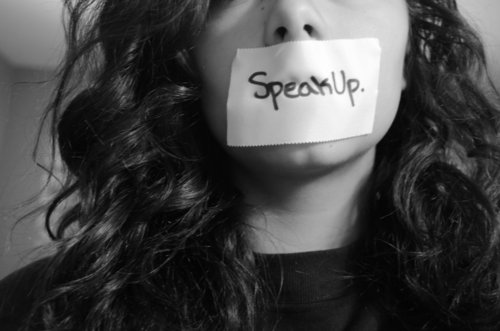 The Silent Victims
When women leave the Pink Fog of Mary Kay Cosmetics, the few who speak openly about it often express the same feelings as those who have deceived by con artists: Shame, guilt, and anger.
Often, they feel ashamed that they allowed themselves to be duped into believing that Mary Kay Cosmetics was anything other than what it is: A multi-level-marketing company that deploys cult-like and predatory tactics to lure people in.
Often, if they participated in luring others into the Pink Fog, they feel guilty.
Lastly, many of them also feel angry about their whole experience with Mary Kay and the damage that it caused to themselves and their loved ones.
Bamboozled, Burned and Churned
Mary Kay Cosmetics lures tens of thousands of women into the pink pyramid every year—and, at the same time, an almost equal number of women drop out.
Many of those who leave learn quickly that Mary Kay is little more than a multi-level-marketing company that peddles makeup and quit before the damage done is too great. However, many others do not realize the damage done to them until they are deep in debt and their personal relationships strained or broken.
With few exceptions, the majority of Mary Cosmetics victims often suffer in silence, keeping their experiences to themselves, not realizing they are just one of the many who have fallen prey to the same tactics and, in their loneliness, are left feeling humiliated by their experience.
What many do not realize is that their future of silent suffering is instilled in them while they are inside the pink pyramid.
'No one put a gun to your head.'
Unfortunately, many within Mary Kay's sales force are so indoctrinated with the belief that failure in Mary Kay only comes from those who did not work their business hard enough that they do not recognize that others around them have the same problems.
When the amount of debt and destruction finally dawns on them, they have heard the "no one put a gun to her head" refrain so many times they believe that their failure is their own fault.
To the 'fallen,' they may never realize that they have been manipulated and, if they do realize it, all too often they believe that the experience they had was just a fluke. Again, that is by design.
Part of the Mary Kay repertoire is to convince women that anyone can be successful
According to Fraud Aid, a non-profit fraud victim advocacy, very few victims of fraud actually ever report that they have been a victim of a crime.
For those victims of Mary Kay Cosmetics' predatory sales tactics, why is it that no one has reported the Pink Pyramid to authorities yet? Perhaps this is one reason:
Because con artists are masters at instilling a sense of fear, shame, and guilt in their victims. They are masters of domination and intimidation, artfully weaving them into their script. And… they are masters at qualifying their prey.
Moreover, no one is immune to being conned, according to Fraud Aid.
Con artists will stalk anyone whose weaknesses or strengths can be used to advantage. Scan through the character traits below, and you will see the con artist's menu. As far as he is concerned any character trait can be exploited and manipulated once your needs have been established. No one is immune.

….

From the very moment a con artist targets you, his entire arsenal of psychological manipulation is brought into play. You are moved from a position of control to one of no control over anything at all. The con artist moves into the position of supreme power, regardless of how powerful you may be in real life.

How can this be? Because you are the only character in the play who hasn't a clue as to what is really happening. No one has given you a script to follow. The only choice given you is to react to what the other players are saying and doing.

Reality is gone, you just doesn't know it – your real world has been completely and effectively replaced with that of the con artist and his cronies. Smoke and mirrors. [Emphasis added.]
As thousands of women come and go within the world of Mary Kay Cosmetics, many of them having suffered unbelievable losses–financially and personally–all too often, so many of them will never realize their individual suffering is all part of Mary Kay's manipulation.
Related: