Make-Up Remover? Former Mary Kay Employees Expose Low Morale, Hypocritical, 'Orwellian' Corporate Culture
"The party line is god first, family second and career third but that applies only to the sales force and it's really just more propaganda."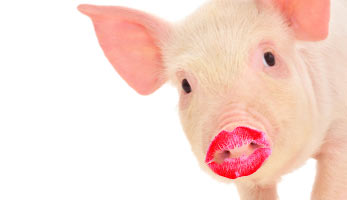 It's been said that, if you want to see what a company's
real
values are, talk to its front-line employees.
What does a company that spends millions to promote a polished image do when a company's former employees reveal a corporate culture that is not what the company promotes publicly? This appears to be the case with Mary Kay Cosmetics.
As other industries do, the multi-billion dollar cosmetics industry spends tens of millions every year in marketing and advertising to promote a "look" that appeals to women.
In the multi-level-marketing cosmetics industry, though, Mary Kay Cosmetics is the company that most think of the when they think of slick marketing campaigns aimed at women. With is cult-like followers and pink Cadillacs, Mary Kay exudes a well-polished aura of positivity. Although, one must wonder, how much of that veneer-like exuberance is merely makeup covering something more grotesque?
With a worldwide sales force that is trained on often deceptive and heavy-handed sales tactics, getting a glimpse of what life is really like behind the heavy curtains that shroud Mary Kay Cosmetics' Pink Pyramid is not easy for most outsiders.
However, in this age of the internet activism and with employees engaging in social media becoming more prevalent thanks to decisions made by the National Labor Relations Board, finding out what a company's employees think about their employer can be just a mouse click away.
Behind the psychologically-manipulative tactics of its sales force* is a Texas-based workforce that consists of both blue collar and white collar employees. [*Note: Although its sales force is the company in most people's eyes, Mary Kay likes to maintain that its sales force is comprised of only independent contractors.]
Based upon comments of some these current and former employees–including one from its Human Resources department–on the website GlassDoor.com, it appears that the corporate values that Mary Kay Ash once instilled in her company have become, like putting lipstick on a pig, little more than cosmetic window dressing.
There are over 200 comments, or reviews, about Mary Kay Cosmetics on GlassDoor.com. Although the vast majority of the comments are positive in nature, it should be noted that those comments are almost entirely from consultants. Consultants are not employees, according to Mary Kay. In fact, consultants are actually Mary Kay Cosmetics' wholesale customers.
As one commenter stated: "The 4 stars that this company has comes from the sales consultants and not from the people who actually work there."
Of the comments attributed to actual Mary Kay Cosmetics' employees–those who actually work on the inside of Mary Kay–the majority of those are negative in nature.
While several of the comments stated the company's pay and benefits are good, complaints from these former Mary Kay employees run the gamut, from low morale, nepotism, political backstabbing, and poor management, to corporate values that do not match what the company's founder, Mary Kay Ash, stood for.
"Unfortunately," stated one ex-employee, "the real culture of the company isn't what it's portrayed to be from the outside looking in."
"They used to be nice to work for when Mary Kay was alive," stated another, "Now, the son took over and he treats people awful."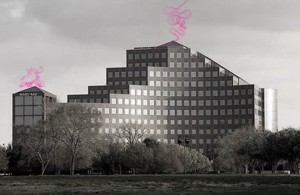 Although these former employees are unidentified and one could question whether the complaints of unwarranted firings, bad communication and unfair treatment are true are merely from 'disgruntled' ex-employees, the length of service, departments, and job titles are relatively diverse (IT, administrative, and even HR). In fact, most appear to have worked in Mary Kay Cosmetics' corporate headquarters.
Indeed, if the complaints are true, they indicate a corporate culture that is very different than the glitzy image Mary Kay Cosmetics portrays on its website.
The following are some of the comments posted on GlassDoor.com [emphasis added]:
Anonymous Employee (Former Employee)

Dallas, TX

I worked at Mary Kay full-time for more than 10 years

Pros – Great benefits, good salaries and bonuses.

Cons – Everything. The 4 stars that this company has comes from the sales consultants and not from the people who actually work there. This is the worst company I have ever worked for. Your "friends" are just waiting to stab you in the back. Employees are fired for the smallest things. If they don't like you, they will find some way to get rid of you. Just don't ever work for this company. Mary Kay would roll over in her grave if she knew how employees were being treated now.

Advice to Senior Management – Treat employees with dignity and respect. Actual corportate culture is the opposite of what they say their values are. Do what you say you will.

No, I would not recommend this company to a friend – I'm not optimistic about the outlook for this company
Administrative (Former Employee)

Dallas, TX

I worked at Mary Kay as a contractor for less than a year

Pros – Can't think of any. You can buy crap cosmetics for very cheap.

Cons – They used to be nice to work for when Mary Kay was alive. Now, the son took over and he treats people awful.
Anonymous Employee (Former Employee)

Addison, TX

I worked at Mary Kay

Pros – This company is having it's best year ever, apparently. Many people go to work here because of the core values of the company and it's mission from it's founder – to enrich womens lives. Unfortunately, the real culture of the company isn't what it's portrayed to be from the outside looking in.
Cons – Political and backstabbing. I was given no feedback on my job performance. Too many managers are plotting with each other to keep their jobs while plotting to get others fired.

Meanwhile, they are not doing their jobs. They're making their employees do all their work which puts an incredible amount of pressure on the employees, who have no voice. They have no voice because the directors who oversee the managers give complete and blind support to their managers. This creates a large window of opportunity for abuse of power by the managers.

Advice to Senior Management – Take a serious look at your middle managers who've been there for 12+ years. Then take a serious look at their managers, the directors. Actually seek out your employee-level workers and begin to build a conversation with them. Create a culture that promotes fairness to everyone, not supreme rule by a few. Make it okay to talk to someone about their managers if they feel they are being mistreated and taken advantage of. Send the message to management that they are not "untouchable" – that they are accountable for the well being of their team members – not just the sales numbers. Make their employees' approval count for something. Make it a two-way street. Give your employees a voice because their managers aren't giving them one. Base their performance reviews on how their employees rate them.

No, I would not recommend this company to a friend
Anonymous Employee (Former Employee)

Addison, TX

I worked at Mary Kay

Pros – Access to some great technology and great technologists. The premise of the organization is great, providing opportunities to enrich women's lives.

The pay and benefits are highly competitive (although things are getting tighter) and offices are beautiful.

Cons – Congruency of projects and efforts are frequently illconceived and misdirected. The organization is heavy on overhead types, weighing down on individual contributors.

I discovered I was burned by an "open door" discussion with a senior level leader, after a direct report to the manager being discussed shared points from the discussion (literally) 30 minutes later.

There have been significant reductions in staff the past few years through attrition and buyouts.

Advice to Senior Management – Some of the most brilliant talent to walk through ANY organization has moved into and out of Mary Kay because your senior and middle managers. Your e-commerce department is a cult-of-personality. At least it seems like Supply Chain was required to prove ROI.
Anonymous Employee (Former Employee)

Dallas, TX

I worked at Mary Kay

Pros – Pay, benefits, work place is old but well kept, at manufacturing. Corporate facilites very nice. Cafeterias were partially funded by the company, food was good, prices were very good. I believe that the current very top level executive does a great job.

Cons – Stress. They "claim" to practice the Golden Rule, but only in the opposite of what is meant! Work life balance they also preach but there is none in some departments. Everything depends on the VP you work for. If you advance in your career, how much you make, your level of satisfaction working there seems to be determined by who you work for. If you are not extremely well liked, but very competant in your work skills you will not go far. They still live in the 1970's. Too many of management have been there, and only there, too long.

Advice to Senior Management – Get some new people in management positions who have worked somewhere else have have experience outside of Mary Kay.

No, I would not recommend this company to a friend
Anonymous Employee (Current Employee)

Addison, TX

I have been working at Mary Kay

Pros – The benefits are best in class. The facility is exceptional, and, for an older building, surprisingly well maintained. Most salaried employees have walled offices (primarily with windows at the corporate office), which is difficult to achieve prior to VP status at most companies. The culture is overtly positive, and I am generally happy to go to work every day. The salary is definitely comparable, if not better, than the local job market. Average tenure is something like 10 years, which is unheard of in corporate America. Typically, when you see tenure like that, you also see people stuck in the same position until someone leaves. Not the case here. Mary Kay is extremely flexible with promoting an individual based on their work to date, even if there is not technically a new position for them. A balanced work/family life is HIGHLY encouraged for most of the company, and typically modeled by management.

Cons – The pros listed above, when taken to the extreme, can be a bad thing. Where the culture is overtly positive, difficult issues/conversations are often skirted, and underlying problems remain unresolved for years/decades. Where the tenure is lengthy, those who have been with the company for any length of time are typically stuck in the 'Mary Kay Way', whether that be rational or not. In many areas , they have NOT kept up with the times. The dress code is unreasonably stuffy, which often is offputting to young college graduates and those outside salespeople who might want to call upon the company. Along those same lines, those with tenure often assume that everyone understands what's going on, and why it's being done, simply because it's always been that way. Communication is not the company's strong point, and it starts at the executive level. Because the company is primarily women, and work/family life balance highly encouraged, people are often out of the office, and again, progress is impeded. It's not even questioned when/if a mother needs to be out of the office, during core work hours, numerous times during a single week. Nor is it expected that said mother communicate to others that they will be out (per the poor communication comment above).

Advice to Senior Management – Do not assume that because it 'aint broke', it isn't actually broken. Just because it's always worked, doesn't meant that it can't be done better. Listen to those in ALL levels of the company, especially those who recently came from outside the hallowed pink walls. Be open to change, and that starts with the dress code. It's AMAZING what an impact that has on the image of the company, and not in a positive way. It's not encouraging or pleasant to don a suit jacket with a pair of slacks in 110 degree weather. Obviously, the company is doing things right, or they wouldn't have found such lengthy success, but, it's widely discussed, that real change likely will not happen until the majority of tenured upper management retires.

Yes, I would recommend this company to a friend
Anonymous Employee (Current Employee)

Addison, TX

I have been working at Mary Kay

Pros – MK offers excellent compensation. The facility is conveniently located and the parking is underground. Most rank and file employees are friendly.

Cons – A thick layer of middle management hampers production. Better communication between groups are to be desired. Contractors and employees are treated differently.

Advice to Senior Management – Get rid of the thick layer of middle management for streamlining the process.
Value each employees' feedback.
Establish corporate culture of trust.

No, I would not recommend this company to a friend
IST Employee (Current Employee)

Dallas, TX

I have been working at Mary Kay

Pros – -Good benefits compared to other companies
-Fellow employees are for the most part easy to work with and very smart

Cons – -Half of middle mgrs in IST are incompetent and function only to keep the rank and file employees in line
–Cult like corporate culture can wear on you after awhile if the kool aid is not your taste

Advice to Senior Management – Streamline IST operations by getting rid of middle mgrs who bring nothing IT wise to the table. This would save money in salaries and make things more efficient.

Yes, I would recommend this company to a friend
Senior Developer – E-Business . (Current Employee)

Addison, TX

I have been working at Mary Kay

Pros – Good benefits and some brilliant IT people.

Cons – Well if you found this review buried among all the happy Orwellian life is wonderful at Mary Kay propaganda congratulations you've accomplished a small miracle.

The truth is Mark Kay propagates a very cult like atmosphere and the cool aid here is poured very thick. The word ponzi is never spoken in the marble and glass halls of the corporate office. The party line is god first, family second and career third but that applies only to the sales force and it's really just more propaganda. The only way to earn even a very modest living as a Mary Kay consultant is to push your career status to Sr. Director or above. Turnover in the sales force is typically over 50% a year. Half the company's income is from China and the other foreign subsidiaries. My best suggestion is to do a LOT of research before taking the plunge as a consultant.

Corporate employees in the IT departments are expected to work sixty plus hour s week if necessary in order to meet arbitrary deadlines. The FTE development staff is the best, many are brilliant at what they do and to retain them Mary Kay pays absolutely huge profit sharing bonuses every year.

If you don't have a conscious and don't mind working for a company that exploits a sales force of brain washed women or working for callous and egotistical managers whose technical expertise was obsolete before main frames were replaced by PCs Mary Kay can be a lucrative place to work.

Be warned though that stress levels are very high and morale is low. Upper management rules with an iron fist through sycophantic and incompetent mid-level managers who hand out arbitrary discipline freely to maintain an atmosphere of fear and urgency among the rank and file.

Also many US jobs at Mary Kay are being moved to China so job security is tenuous at best.

Advice to Senior Management – Go back to school and learn how software development is done in this century. At least pretend to live by "the golden rule" you so loudly proclaim at the corporate come to Jesus meetings.

No, I would not recommend this company to a friend
Business Analyst (Former Employee)

Dallas, TX

I worked at Mary Kay

Pros – Mary Kay offers great health benefits (for both the employee and his/her entire family), a good bonus plan, and a substantial product discount. (Even men can benefit from the discount… great gifts for girlfriends, wives, or other female relatives.) The company also offers telecommuting options and a "Flex Friday" program (which isn't consistently supported, but occasionally useful). The working environment is nice, with a full cafeteria serving breakfast and lunch as well as snacks like cookies and ice cream. There is also a fitness center, although the location is a little odd (on an upper floor with windows, without much privacy). Recognition programs are strong, and include both work-related achievements and personal achievements (such as earning a degree, running a marathon, etc.).

Cons – At Mary Kay, work-life balance is supported to some degree – but not fully. They claim to put life and family above career, but many employees are required to carry pagers, and after-hours work is frequently expected. The Flexible Friday program is offered to everyone – But often, employees who actually take their earned Friday off are frowned upon.

The dress code is rigid, but actually a little easier for men (dress pants, a dress shirt and a tie, but no jacket) than for women (suit with matching skirt and jacket). Women aren't even allowed to wear pant-suits on certain days, when there are sales events in the building.

Advancement opportunities exist, but are like moving targets. Some people in the company do thrive, but for many others, the promises of bigger and better opportunities don't materialize.

As in most companies, salary ranges are not disclosed to employees. However, based on comments, it seemed as though most people felt that their salaries were low and/or not competitive with the market), but believed that the health benefits and profit sharing plans made up for that.

Overall, it's a quirky environment – though many folks find the culture endearing, it isn't for everyone…

Advice to Senior Management – Meet the standards you claim to keep, and live up to the promises you make.

No, I would not recommend this company to a friend
Human Resources (Former Employee)

I worked at Mary Kay

Pros – Benefits, the employees – you build great relationships that last forever. The do a good job of 'locking you in' with the compensation because they well over market.

Cons – Even though they say we remain neutral, it's about management and protecting them, however, we do little to provide training to develop their skills. MK is a fear-based company that takes no ownership is developing great talent.

Advice to Senior Management – I think HR has a huge fault in this as well, because their is no accountablilty on their part to hold management to developing leaders and talented employees are brought on and then ideas are squashed because tenured employees feel threated. There is a lot of favoritism is HR as well with its leadership team, so it's tough to ask customers to act or be a certain way when they know HR give promotion based on looks, rather than skill and don't really have a hand in deciding on a termination.

No, I would not recommend this company to a friend
Anonymous Employee (Former Employee)

I worked at Mary Kay

Pros – Pay, benefits, were all top notch. They provide you with the golden handcuffs so you can't find another job that pays as well or that match the benefits.

Cons – poltical, political, political. No matter how good you are at your job, if someone doesn't like you, it's all down hill. Management does not protect employees but leave you hanging out to dry. Too many so called Christians at the company that do not know the meaning of the word! Moto is the Golden Rule, but in reverse, do unto others before they do it to you! Mean hateful management.

Advice to Senior Management – Get rid of VPs of Purchasing, Supply Scheduling, Production Planning, Transportation, Packaging Engineering, and then whittle it on down to Directors of those groups, then to the managers. Maybe then it would be the company Mary Kay Ash started.

No, I would not recommend this company to a friend
There are many companies that claim "corporate values." However, few go as far to claim that their values are what drive the company as Mary Kay Cosmetics does.
Through their glitzy marketing and advertising and "brainwashed" sales force, Mary Kay Cosmetics espouses moral values that are higher than most. However, based on what the majority of employees on GlassDoor.com have stated, Mary Kay Cosmetics appears to be nothing more than lipstick on a pig.