Leaving A Bad Taste: Food Servers Loathe Serving 'Terrible' Tipping Mary Kaybots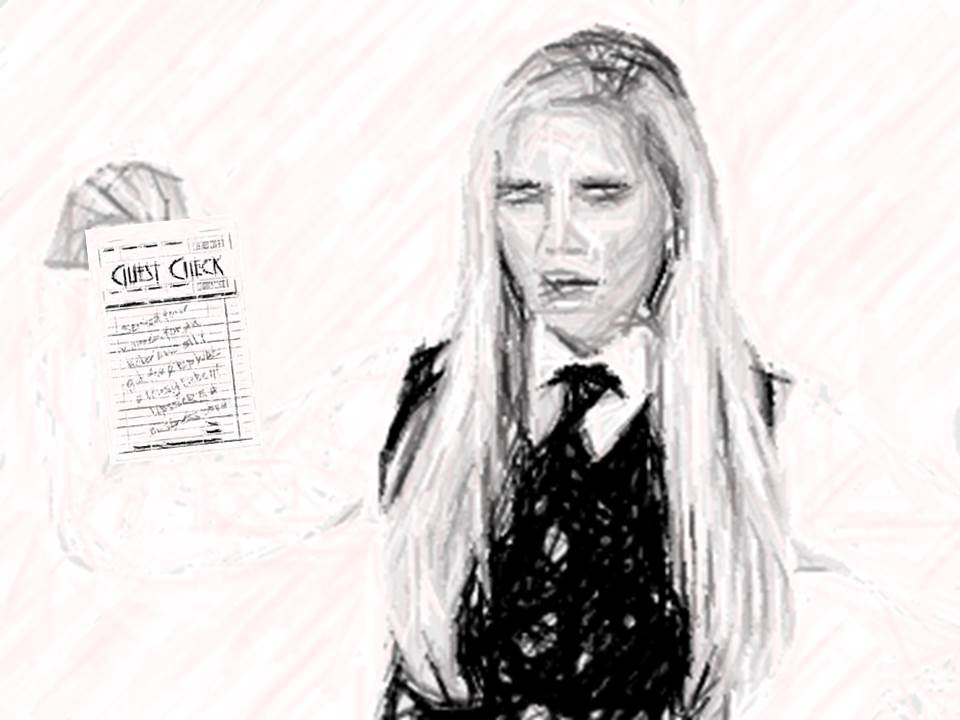 Every July, they can be spotted as soon as they walk in the door and, as Mary Kay Cosmetics has its annual pep rally, many waiters and waitresses apparently wish Mary Kaybots would take their "business" elsewhere.
In July, it's Seminar time in Dallas, Texas—where tens of thousands of (mostly) women spend their own (or their families') money to flood into Dallas to be dazzled by sparkling lights and loud music, hear inspirational speeches by the predators at the top of the Mary Kay pyramid, get tips on how to recruit more women into Mary Kay, as well as get the 'opportunity' to meet and greet company executives.
According to Mary Kay's website,
Seminar is Mary Kay's grandest celebration – the place to savor your achievements and kick-start your dreams. This four-day event has been called an Academy Awards, Miss America Pageant and Broadway opening all rolled into one. Seminar has dazzling awards, drama and entertainment.
Like most facades, Mary Kay's Seminar features a lot of glitz and glamour on the surface but, behind the scenes, the reality is much different.
Many of the attendees are losing money by the hundreds or thousands every month and are pressured into attending Seminar by their peers and higher ups.
This, sadly, is felt by those people in Dallas who serve the attendees.
Many waiters and waitresses in the Dallas area see Mary Kaybots and, according to one source, would rather wait on someone almost anyone else.
"They're seeing pink. I'm seeing red," quipped restaurant owner Joe Groves, who said that his West End diner Ellen's Southern Kitchen has been beset by customers taking up table space and ordering water only, or leaving tips of 10 percent or less.

The downtown branch of Campisi's has been especially hard-hit, said one staffer who asked not to be named.

"They've been terrible tippers; it's hard to find one that gives you more than 13 percent," the staffer said. "One table split a single pizza, asked to pay with five credit cards, and then tipped a dollar. When we see Mary Kay, we know what we're going to get, and there's nothing we can do."

"I won't go into detail, but we don't like this time of the year," said a server at Iron Cactus. An employee at Italian restaurant Porta Di Roma was philosophical. "That's the way it is with conventioneers," he said. [Emphasis added.]
Of course, Mary Kay's Crayton Webb excused the cheapness of Mary Kaybots by crying poor on their behalf:
"These women loyally and willingly come to Dallas in the middle of the summer, and they pay their own way," Webb said. "Some have just started their businesses. They are coming on their own dime and their own time."
But, doesn't that raise the question: If Mary Kay is supposedly enriching women's lives, why are they so poor they can't leave even an average tip?
Related: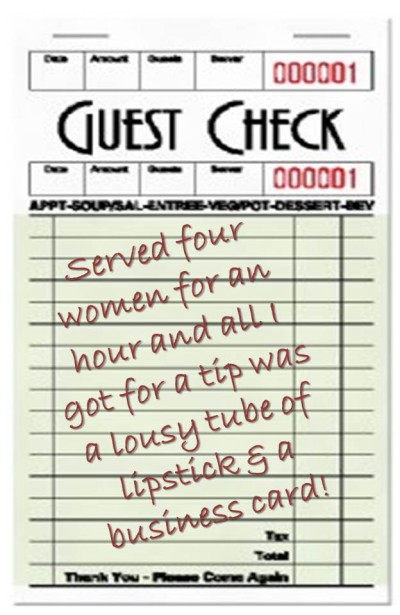 Image source
.