Exporting The Pink Pyramid: Mary Kay's Predatory Tactics In China Cause Concern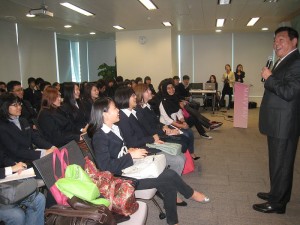 First Name: George
Country: United Kingdom
Experience With Mary Kay:
Hi, I sponsored a Chinese girl in Beijing to help her get a start in life after university and some bad job experiences. Things were going well, until she was recruited by an MK agent. After that it was downhill all the way. She is totally brainwashed and convinced that MK is making her a better person, that she will have free iPhone's, a pink car and lots of money. She is not a natural sales person, but has to keep borrowing to buy stock. This is an evil organisation that preys on girls with a low self esteem. I am both very sad and very angry. But MK is very powerful in China now. Hope this can be published, George.
Note: Mary Kay Cosmetics claims revenues of $3 billion per year. Only 30% is U.S. based. Mary Kay Cosmetics has entered many foreign markets, including China.
According to Daxue Consulting, Mary Kay Cosmetics has a strong presence in China.
Mary Kay entered the Chinese market in year 1994, then it invested 20 million dollars to build its first factory outside of America in Hangzhou(杭州), a major city in the Zhejiang(浙江) Province. In 1995, it established its official subsidiary in China, Mary Kay (China) Co. Ltd. Apart from its developments in business, the company also participates in many public welfare activities. Its funds have helped over 30,000 laid-off female workers in China to start their own business, and also have helped thousands of young girls to return to school.

In 2012, Mary Kay gained the top spot in cosmetic sales rankings in China and became the most profitable enterprise in the Chinese cosmetics industry. In a meeting in February, 2012, it was announced that Mary Kay's business in China grew about 55 times from year 1999 to year 2011. Currently, Mary Kay's yearly turnover is about 2.5 billion dollars. The company expects its turnover in China to soon surpass even its turnover in America.